About Avasam
Avasam is an award-winning and fully automated DropShipping marketplace that connects online sellers and product suppliers. By streamlining workflows and bringing together 60+ channel integrations on a single platform, Avasam supports both sellers and suppliers to maximise their sales. Our business model combines the established advantages of DropShipping – namely, that sellers can expand their inventory limitlessly, without requiring upfront investment in stock – with a platform that allows even beginners to thrive without worries about human error, administrative processes, overselling and buying wholesale. Likewise, trusted suppliers are able to expand their reach through Avasam's Verified Supplier Programme and can sell their entire inventory with no technical expertise or associated marketing costs. We're proud that we make a key aspect of eCommerce accessible, intuitive and profitable, and look forward to growing alongside our community.
The process is simple:
First, source the items you'd like to sell from a digital catalogue that contains thousands of products.
Next, automatically list these products on your selected selling channels (Avasam operates with more than 30).
Then, simply wait for the orders to come rolling in and let your suppliers take care of the rest.
However, keep in mind that online sellers can only select PayPal and Adyen as payment options when using Avasam. Although these are secure and popular payment platforms, if you don't use them in your business already then this may be a drawback.
An added benefit to Avasam is that it makes use of a rating and feedback system to help you select dropshipping partners with confidence. Accurate feedback cannot be removed, meaning that you're always informed of their reputation and can make decisions wisely. 
Avasam ranges from being free to use (up to 100 SKUs and 10 orders a month) to £149 per month (+ VAT) for more than 10,001 SKUs and 2,000+ monthly orders. 
Pricing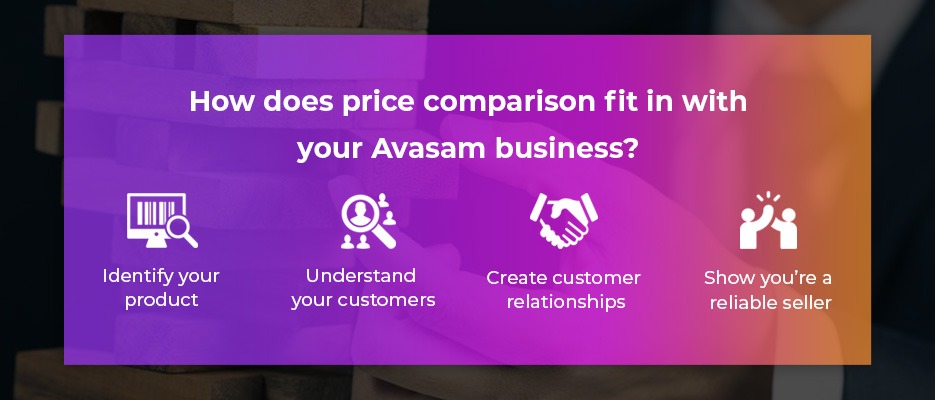 Starting Price:
Pricing Details:
Up to 2,000 SKUs. Larger plans available.
Free Version:
Avasam Product Features
eCommerce
 Catalog Management
 Channel Management
 Customer Accounts
 Data Security
 Inventory Management
 Order Management
 Product Configurator
 Returns Management
 Shopping Cart
Shipping
Ground Shipping
 Parcel Shipping