Please see the full list of tools available here: https://groupbuyserver.com
Please check this demo video to show how our MagicAdz Group Buy account work
MagicAdz have 04 different pricing plan:
Essential: $99/month
Pro: $199 / month
Premium: $299 / month --> we are selling MagicAdz group buy account for this plan for just $30 per month
Enterprise: $749 / monh                                                                                                                                                                                
It means you pay $30 only to get access to the same Magicadz Premium account 
Marketing on Social Media is one of the most sorts after ways of promoting a brand and earning revenue by promoting a business online This is primarily due to the rapid growth in popularity and users of major social media platforms like Facebook, Instagram, and Twitter, which are used by billions of users around the globe daily. Leading international and regional brands and businesses have used social media advertising as a means to reach out to the audience more easily than just advertising products and services on their websites!
MagicAdz is a popular Social Ads Intelligence Tool developed to help marketers and affiliates to remove the guesswork involved in trying and understanding the best and possibly more productive ads for a brand, discover what works, and create profitable campaigns fast.
It is one of the best ways to research competition on Facebook. Regardless of what you like to promote on Facebook, this tool collects tons of ads and lets you search and filter like no other tool in the market. It is significantly ahead of the options and features offered by Facebook's Ad Library.
A perfect tool for Marketers and Affiliates!
Marketers can
Browse through thousands of new ads scanned every day, exploring Millions Of Social Ads including the archived ones from over 50+ countries. The ability to search and target ads is very efficient and precise. Ads can be searched by keywords used inside ads, landing pages, comments, domains, and more.
Furthermore, you can also filter ads by their ad type, demographics, and language. Apart from ads, marketers can also search for e-commerce ads and find profitable products to sell.
Affiliates can
use this tool to find Affiliate Ads Easily. You can quickly and effortlessly filter for affiliate ads by affiliate verticals, uncloaked or cloaked. Additionally, you will also get access to all the affiliate ad information you would need to know, including tracker URL, redirect path and more. You can review and download pre-landers, discover Affiliate Offers by searching the offers, their info, and discover all ads linked to them.
Why should you use MagicAdz?
Since Social Marketing is such a crucial aspect to be taken care of while developing and increasing the social image of your brand, choosing the right social ads intelligence tool is important.
Now that you have a brief overview of what MagicAdz and what it does, here are 4 major reasons why you should use MagicAdz for your social marketing campaign.
Showing the best ad to your target market in the advertising world is one of the variables you need to remember. Advertisers are churning new ads on a daily basis, while the older, weaker ads remain at the top of the list. It adds millions of commercials.
Using MagicAdz in your ads lets you access the vast Facebook ad database that the tool gathers from 49 countries around the world on a daily basis. This ensures you have to have a unique collection every day to sort and research to understand the current business.
Find Affiliate Ads With A Simple Click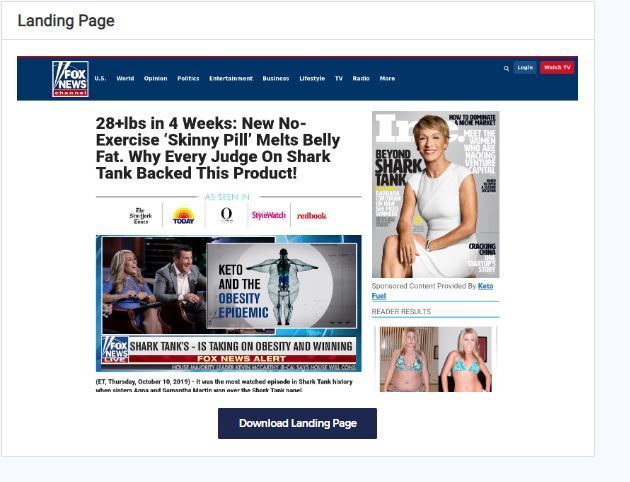 MagicAdz can identify and discriminate over 45 different signals using its powerful custom AI to narrow down ads. This detects affiliate advertising, breaks down cloakers, and ultimately offers the lucrative landing page you're looking for.
You can then process and evaluate the job campaign data with this tool and add it to your own arsenal!
Download Landing Pages Quickly and easily
Now that you've reached the money site, what are you doing about it? You read it or, of course, you copy it! You can get a snapshot of the landing page you want to use with a simple click with MagicAdz.
Very efficient search: through ads, keywords, user feedback, redirects, or landing page search with unique HTML code!
Filter e-commerce advertising–from the largest platforms including Shopify, Woocommerce, Magento and more
MagicAdz also helps you business-wise, apart from all the technical aspects. You can now connect to MagicAdz even via your mobile phone with its up-to-date interface. When working 9 to 5, or even while traveling, you can use it while studying for partner promotions. MagicAdz will communicate with you anywhere, making sure that at any given time you can develop your company.
New feature roll-out!
MagicAdz makes sure that they always keep up with the latest technological and market trends by rolling out new and useful features for their customers every now and then. The team of developers is always continuing to upgrade the ability to search ads on Facebook more efficiently to make it even easier to build high-ROI FB campaigns.
If you ask seasoned affiliates, they will all say the offer is the most important part of a campaign. Yet, when it comes to research, you almost always had to go backward and find ads, then see which offers they use. Not anymore! MagicAdz recently came out with a potentially game-changing feature called the new Top Affiliate Offers section which could change your whole research workflow!
The company launched this new section where you can see the most advertised affiliate offers and the ads running for them.
Even searching in offers you can customize your search 
Search only for affiliate offers and their verticals, such as casinos, crypto, sweeps, nutra, solar, etc.
Search by offer/ offer domain
Search by Geo
So, whether you're an affiliate, a company, an e-commerce store owner, as long as you run Facebook ads, it's a must-have device.