What is Term Explorer?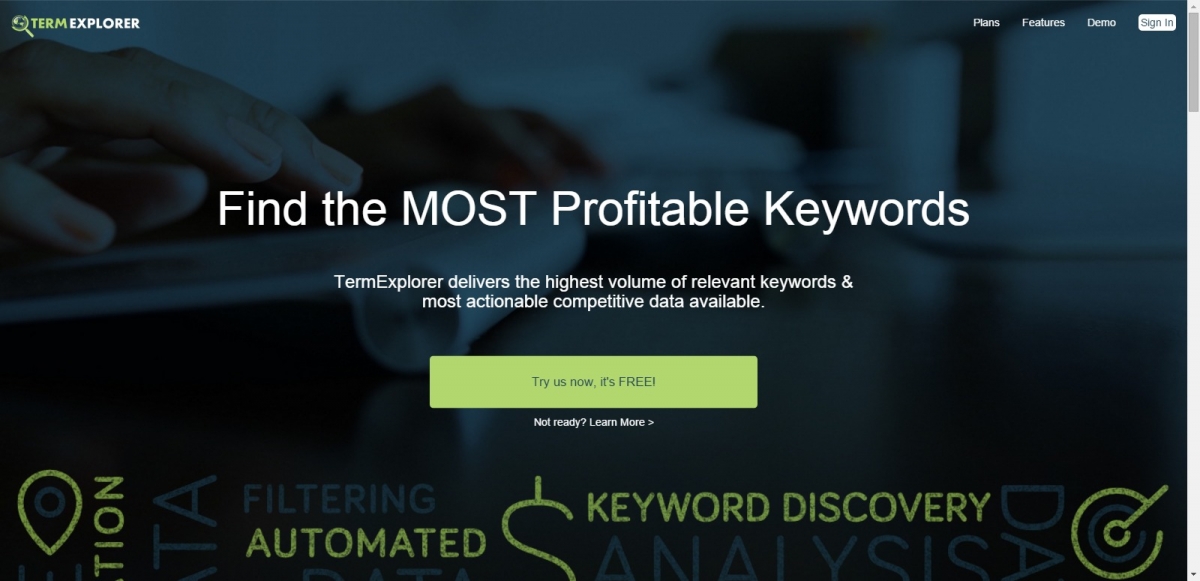 "Term Explorer is a keyword research tool that delivers the highest volume of relevant keywords & most actionable competative data."
Term Explorer is one of the most useful SEO tools that has keyword expansion, keyword volume, and competitiveness research capabilities. It allows its users export keyword data including volume for up to 90,000 items.
SEO professionals just need to enter several seed keywords, and the tool will find the rest, sorted by search volume, cost per click, PPC competition. Term Explorer significantly saves time by bulk keyword search, while the analysis tool identifies the most valuable items, capturing data for Top 10 results.
Digital marketers can see the whole picture of their competition by SERP, domain, and page. It is easy to export data to a CSV file for immediate analysis. Other features include link strength identification, history reports, in-app filtering, exact match domain search, and white label reporting.
Features
Term Explorer provides solid keyword data and the big picture of competition. It automatically captures data for Top 10 results, provides you with thousands of keywords, shows link volume/strength and gets organic competition info.
When you start, Term Explorer asks you to choose one of it's sub tools (or help):
Bulk keyword tool
Keyword analyser
URL analyser
Automated keywords discovery
Massive keyword data
Easy filtering out irrelevant terms
Comprehensive competitive data
Unlimited report history
Brandable white-label reporting
Full SERP data
.CSV export
Term Explorer Pricing Plans
PLANS STARTING FROM:$34.00/month
CREDIT CARD REQUIRED:No